The Whiskey Rebellion Celebration, from 12 noon to 6 pm, Saturday June 10, will provide family-friendly entertainment, following the adult-only Whiskey Rebellion Fest (brought to you by the Community Trust Foundation) on Friday evening, June 9 at Allegany Museum.
The Canal Place forecourt will be alive with music, theatre, historic re-enactments, games, food trucks and children's activities!
On stage entertainment starts at 12 noon. The Embassy Theatre opens the festivities with scenes from our colonial history, followed at 1pm by the Night Traveler band, a duo of Cumberland-based musicians. The Hancock Civil War String Band comes on at 2.30, and will take you on a musical tour of history with voice, accordion, banjo, guitars, fiddles and string bass.
At 4 pm, Grammy Nominated Singer/Songwriter and National Recording Artist Ray Owen will entertain with classic American songs and humor.
The Cumberland Theater will perform extracts from the Broadway hit Hamilton at 5 pm.  The Virginia Regiment will also be performing during the afternoon.
Fort Cumberland kids activities, the First People's Corks and Kegs beer and wine tent, food trucks, games, traditional crafts, re-enactments and other amusements will accompany the entertainment on stage.
Allegany Museum is coordinating the weekend Festival which commemorates the history of George Washington's times in Cumberland. The only time a sitting president has led troops in the field was when Washington addressed the troops at Fort Cumberland at the start of their battle against the Whiskey Rebels. Washington also began his military career in Cumberland as a Colonel in the French and Indian War.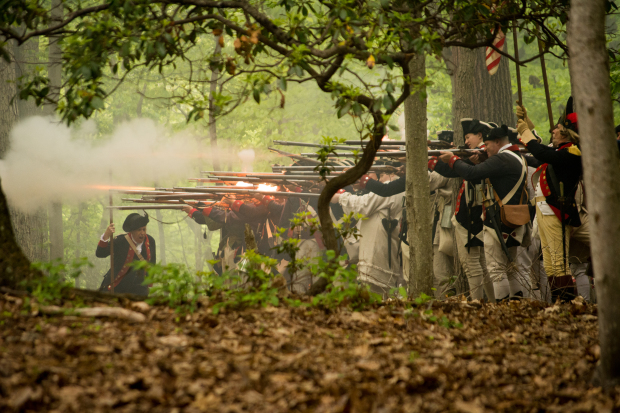 For more information please contact [email protected], call (301) 777-7200, or visit whiskeyrebellioncumberland.org.